I *Heart* Swag Giveaway and Sneak Peek at LUCIDITY Cover!
Hey everyone! Thank you so much for visiting my blog. I am so happy to be able to participate in this hop, and I'm even more super excited to FINALLY show you guys a *little* sneak peek at book two's cover.
As you know, book two of The Raven Chronicles has been renamed to LUCIDITY. I'm so pumped for its upcoming release. I know it's been a long time between the last book and this book, and I really want to apologize for the delay. As I explained before, the publishing industry isn't as clear-cut as readers may think, and I've had a lot of changes happen behind the scenes in order to make sure I was doing right by my career and by my series.
So, to make it up to you, I'm not only letting you see a little piece of LUCIDITY's cover, but I'm participating in this blog hop to give away some excellent swag.
First, here's your peek at the cover. Tell me what you think about it!
I wish I could share more with you, so you can love it just as much as I do. It really is quite impressive and beautiful. I just can't stop staring at it! Please stayed tuned for a cover reveal in the near future!
So, what you really came for…the prize pack! I will be including some LUMINOSITY swag (since I don't have any made for LUCIDITY right now), including bookmarks, postcards, stickers, a signed copy of LUMINOSITY and a signed poster. I'm also including this awesome necklace with black feathers on it. I like to pretend they are raven feathers…even if they probably came from a duck or something. So, let's pretend together, shall we?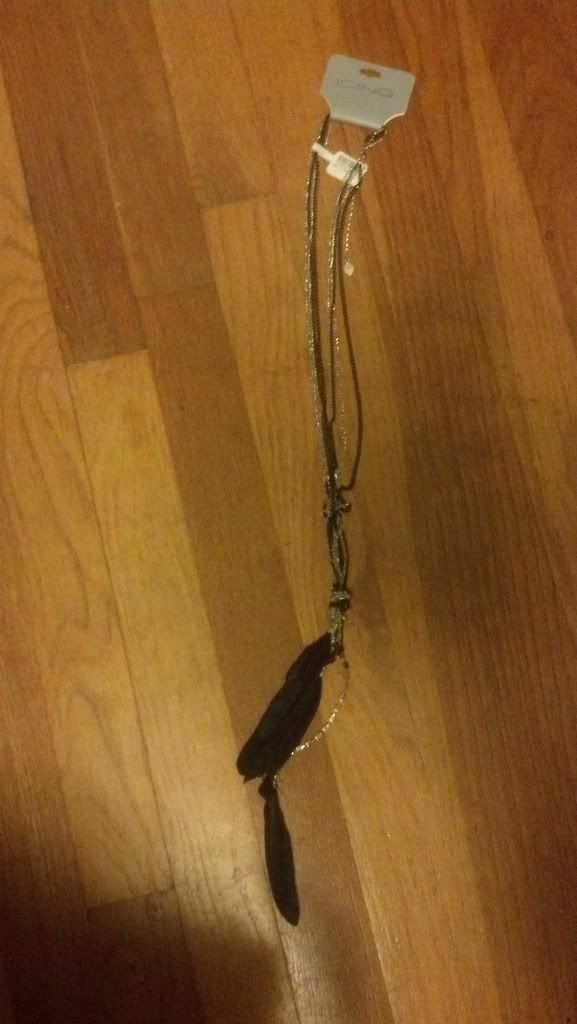 I wish I could get a better picture…but…uh. My phone camera sucks! But, its sparkly and long and pretty, and it took everything in me not to rip the tags off and keep it for myself!
So, what do you have to do to win this prize pack? Check out the rafflecopter below and enter to win! Good luck! And I look forward to seeing you on twitter or facebook!
Please note: I can only ship within the US. Sorry.

Powered by Linky Tools
Click here to enter your link and view this Linky Tools list…
This article was written by Stephanie